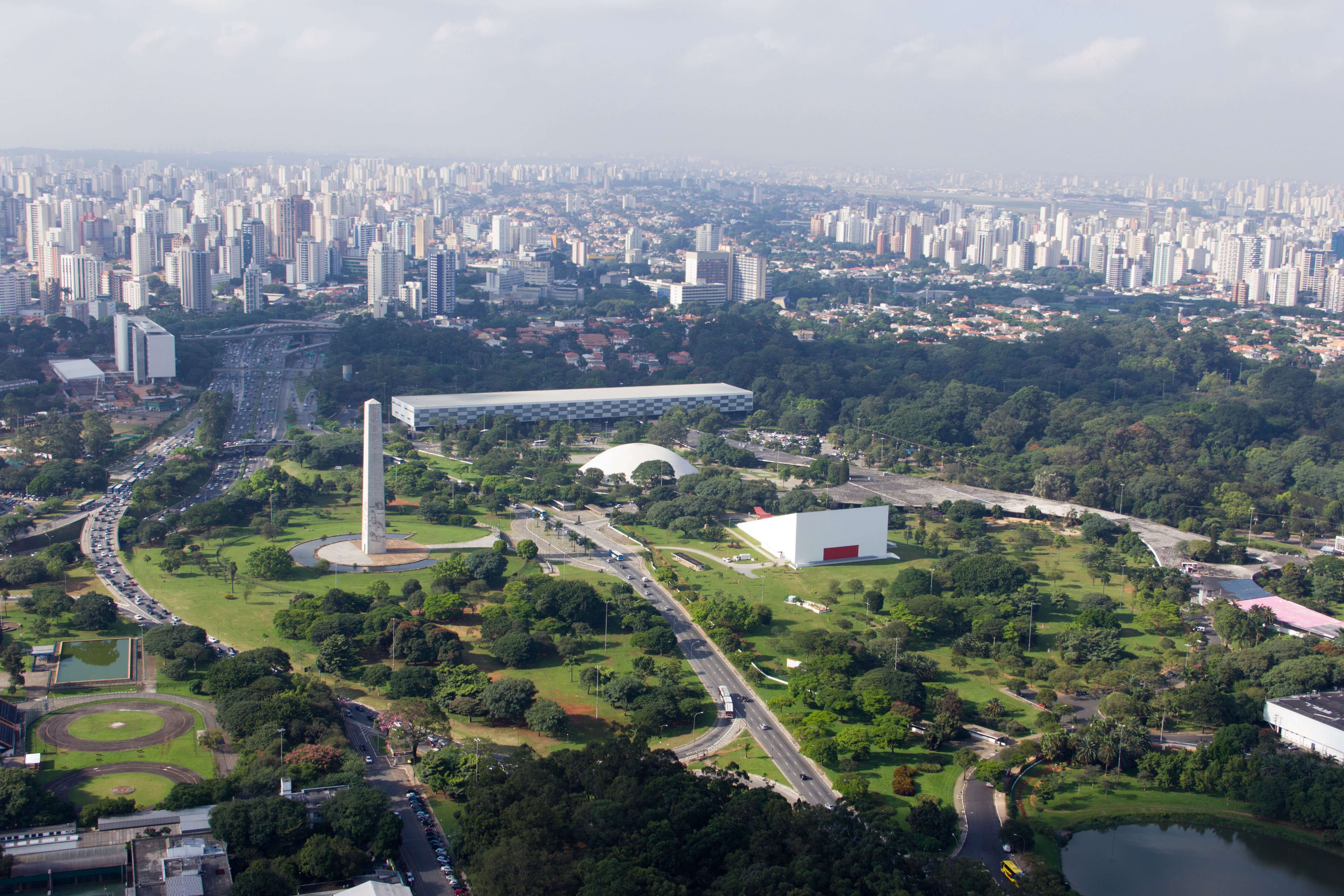 The Bienal de São Paulo was born in 1951 in close connection with the city where it is held. Throughout its history, while the show was establishing its place in the national and international cultural scene, the Fundação Bienal, for its part, became consolidated by its strong commitment to the encouragement of artistic production, its constant search for dialogue with the countless agents that compose the art system, and its historical mission to present global and Brazilian art to a Brazilian and global audience.
Located in Latin America's largest metropolis, in its activities the Fundação Bienal naturally pays close attention to the institutions which, like it, are part of the city's fervid cultural scene. It moreover understands how the work it carries out depends on the indispensable support of a broad network of partners, spanning from sponsors, supporters and public agencies to its staff as well as the administration and users of Ibirapuera Park, besides, of course, those who are its raison d'être: the public.
In this context, the 34th Bienal is taking place as the outcome of a fortunate encounter. On the one hand, there is an institution that believes in the importance of dialogue and the power of its rich web of partners. On the other, there is a curatorial project that leverages the institution's objectives and strong points to propose this edition's brand-new format, which expands on two axes. In time, the 34th Bienal is extended by various events and shows being held in the Bienal Pavilion during the lead-up to the main exhibition in September. In space, it is enlarged to collaborate with more than 25 institutions within the city, forming, beyond its institutional relationships, a network of artistic and curatorial relations.
In these expanded times and spaces, it aims to multiply the possibilities of contact and relationship with art, because the Fundação's power and motivation reside in its capacity for transformation and opening to the other. Because at this moment of extreme polarization it is more important than ever to emphasize the importance of dialogue and relationships between different individuals and groups.
José Olympio da Veiga Pereira
Presidente – Fundação Bienal de São Paulo